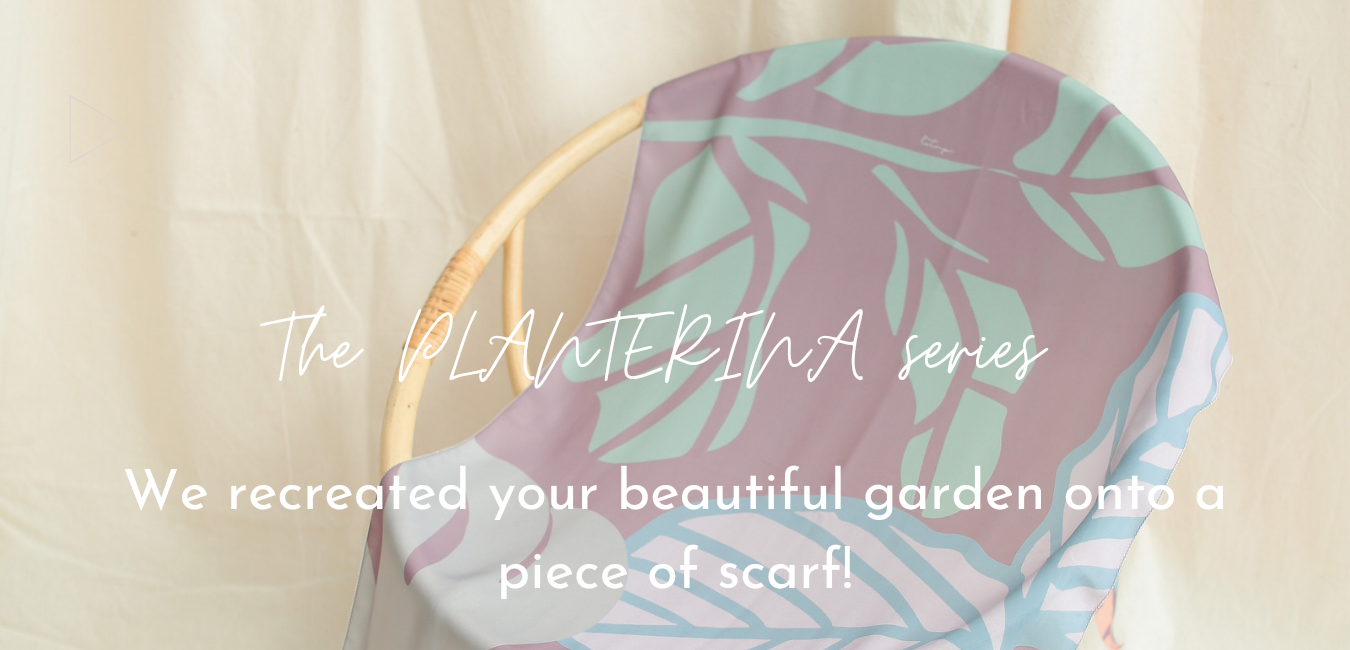 Have you noticed that so many of us are into gardening, especially during this stay-at-home period? At least it is one of the therapeutic activities we can be involved with, right?
This gardening hype has inspired us to create another series we call PLANTERINA, specially dedicated to all nature lovers out there!
Imagine your home garden beautifully portrayed on a piece of scarf! This collection is specially designed to celebrate the charm of your favorite plants at home!
Material : Smooth and delicate Matte Satin Silk
Features : Eyelash Hemming, Rose Gold Metal Tag
Dimension : 1.8 m (Length) x 0.68 m (Width)
Packaging : Envelope box (Perfect as gifts!)
Opacity : 90% opaque