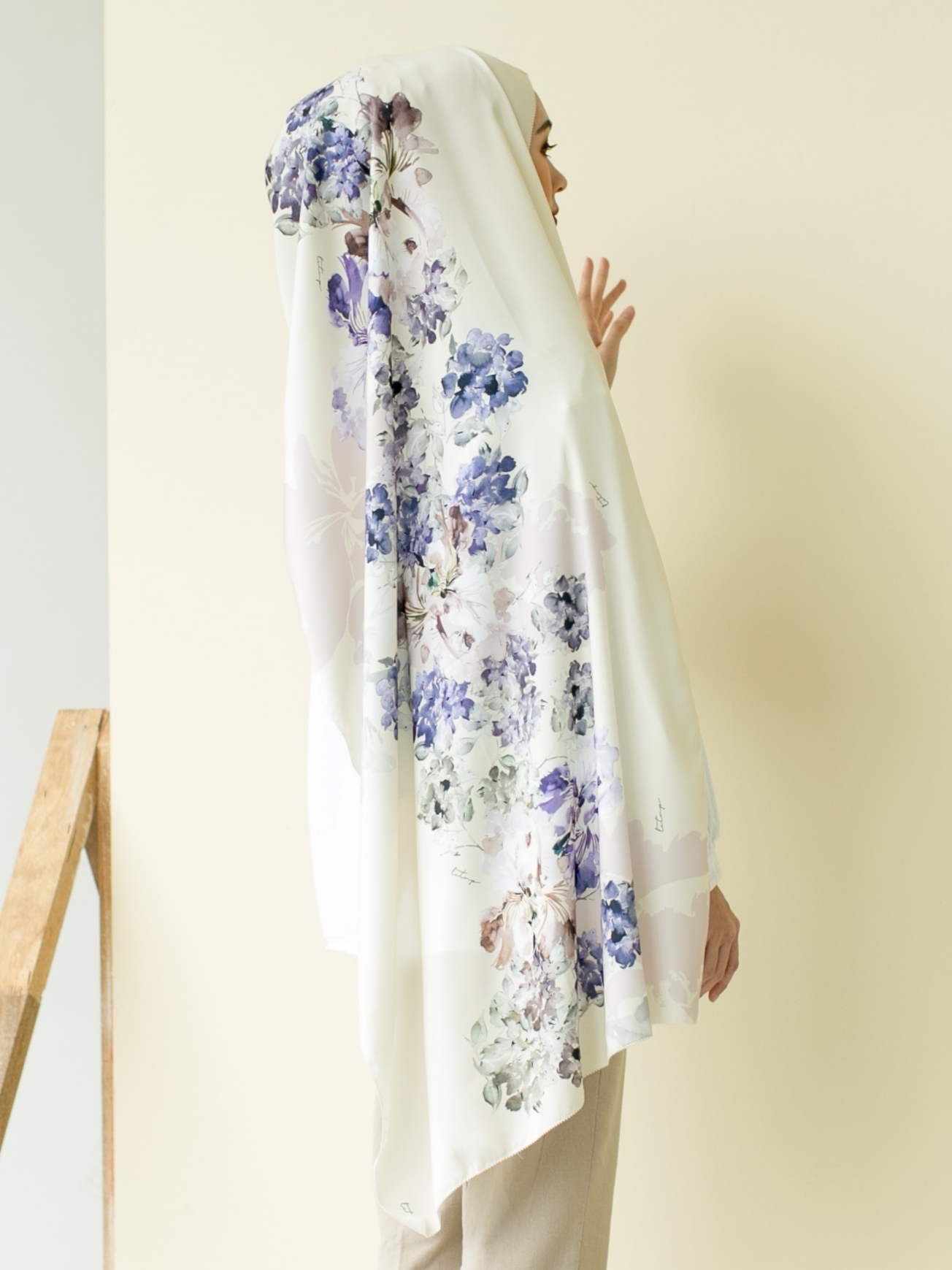 [AS-IS] MEKAR in DOUBLE CREAM
We are so addicted to floral prints obviously, hence we are inspired to create another litupscarlet we call MEKAR.
Imagine a garden so beautiful that is portrayed on a piece of scarf, welcome to another series of litupscarlet MEKAR! This collection is specially made to celebrate the beauty of Hydrangea and Iris!
Printed on our NEW smooth and delicate Matte Satin Silk and finished with our signature Eyelash Hemming and LITUP'S classic Rose Gold Metal Plate, SCARLET series features exotic floral prints made exclusively for you!
Dimension : 1.8 m (Length) x 0.68 m (Width)